At VonKids, when it comes to childcare, we believe in going the extra mile. That's particularly true when it comes to our educational curriculum. By using years of experience in childhood development education and experience, we've implemented programs that are fun, age-appropriate, and positive. Add to that a focus on nurturing strong bonds between friends and family, and it's no wonder the kids who have gone through our system remember it fondly.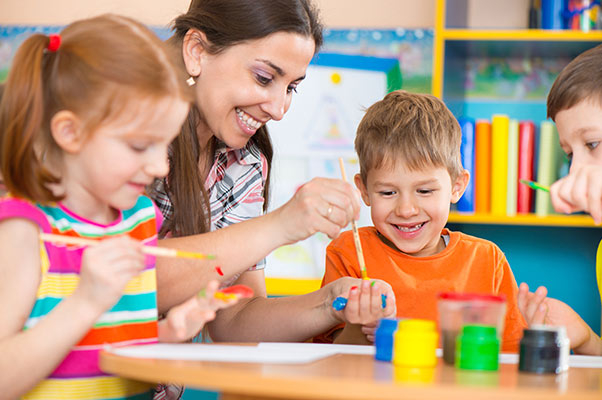 We've developed a theme-based, proprietary curriculum that has core elements from Montessori, Reggio-Emilia/Constructivism, HighScope, and Waldorf. We have developmental areas in:
Physical scientific knowledge
Logical mathematical knowledge
Reasoning and social/moral living
Artistic expression
Motor skills
Additionally, our curriculum features:
Coordinated curriculum across all VonKids programs, with teacher flexibilities
Integrates second languages (mostly Spanish) into all teachings
Arts and crafts integrated into all themes
Usage of the Brainquest supplemental program
Morning circle time with themed reading
Reading partnership with parents (library visit requirement)
With years of experience, our staff, directors, and administrative team make use of training and extensive resources to create knowledge opportunities whenever possible. This helps to boost cognitive, physical, and emotional development throughout the day. To begin the registration process, contact us online or by phone today!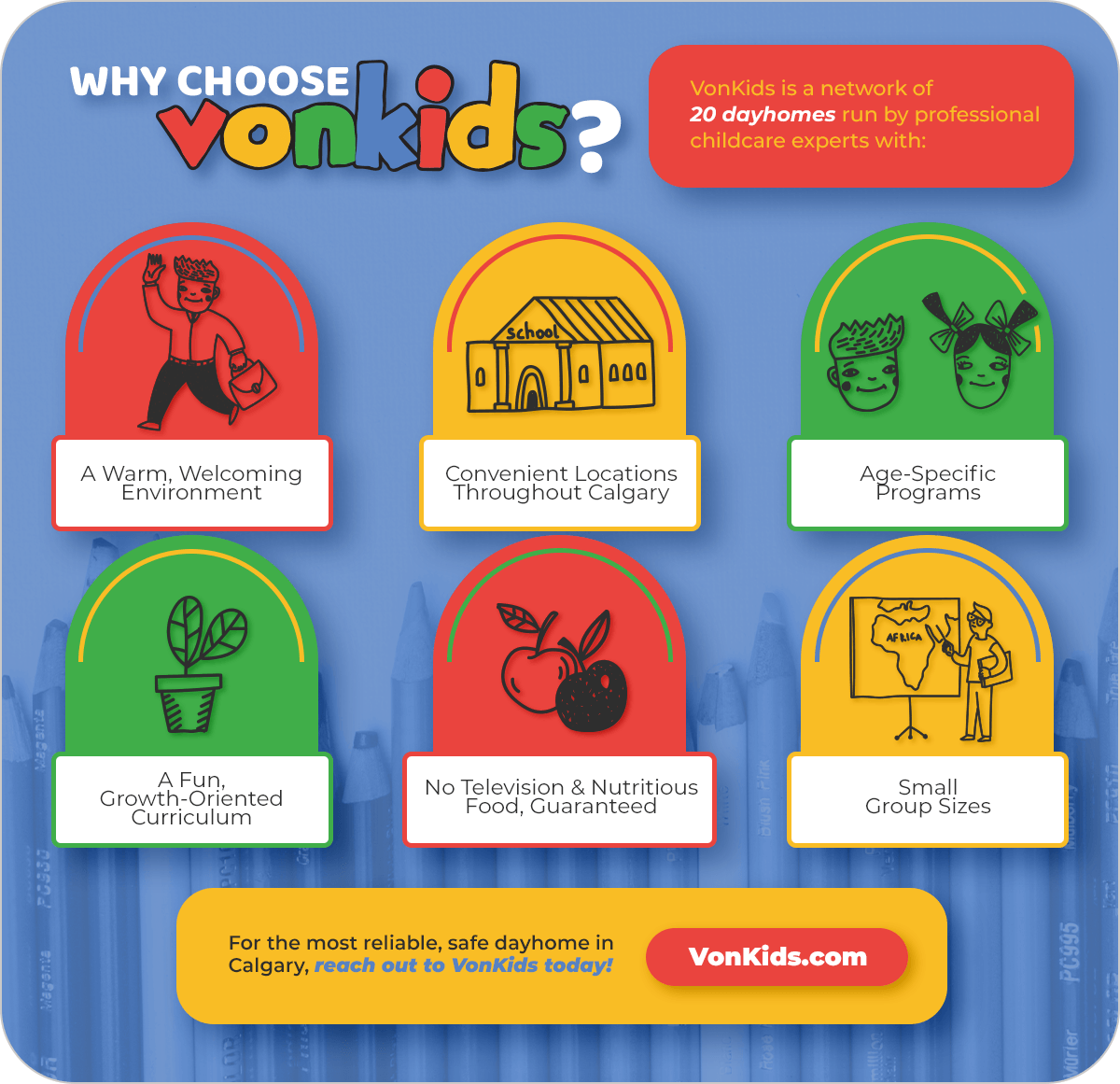 When it comes to quality child care, most people believe that big-name daycares are the way to go. While most do a good job of keeping your children entertained in a safe and fun way, most generic daycares don't do much to help your kids learn and grow in a way that will help them throughout their lives. That's where VonKids comes in to break the mold. Not only do we offer excellent child care in Calgary and the surrounding areas, but we help kids learn through carefully selected curriculums that are designed to further child development. Keep scrolling to learn all about VonKids dayhomes in Calgary, the benefits of a dayhome over a daycare, and even learn about what your kids will be doing at our home daycares through the VonKids curriculum.