For both parents and child care professionals, the top priority is clear — safety. As a parent, first and foremost you take precautions. You make sure your children are in the safest possible environments, and that they remain as healthy as possible.
Our team of childcare professionals has a network of premium day homes throughout Calgary, all of them share the same health and safety policies.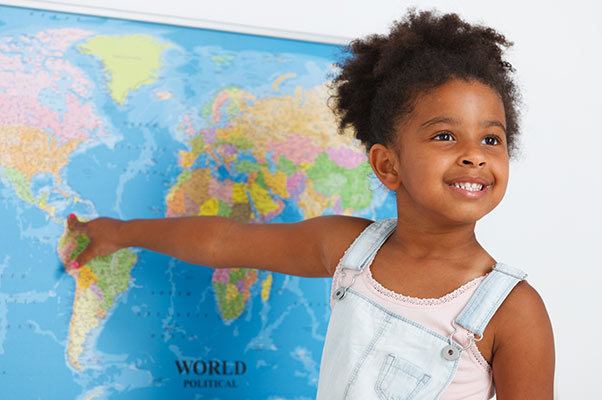 We have an absolute focus on child safety, with the issue of a police certificate as the result of a background check, as well as CPR training.
A fire escape plan is in place, as are child-proofing measures, gates, and other safety measures.
All programs take place on the first floors of buildings, unless a walkout basement with good lighting is utilized.
At least 30 minutes of time is spent outdoors being active, unless inclement weather occurs.
All outdoor spaces are designed to be adequate and safe.
All meals are home-cooked. That means no processed foods and a menu that's wholesome and constantly rotating.
No nuts are allowed and we follow a strict policy of allergy separation.
Thorough unannounced inspections take place every few weeks.
All facilities carry insurance.
All facilities have a no-visitor policy and are in undisclosed homes with no outdoor markings.
For more information or to begin registration, contact us online or by phone today!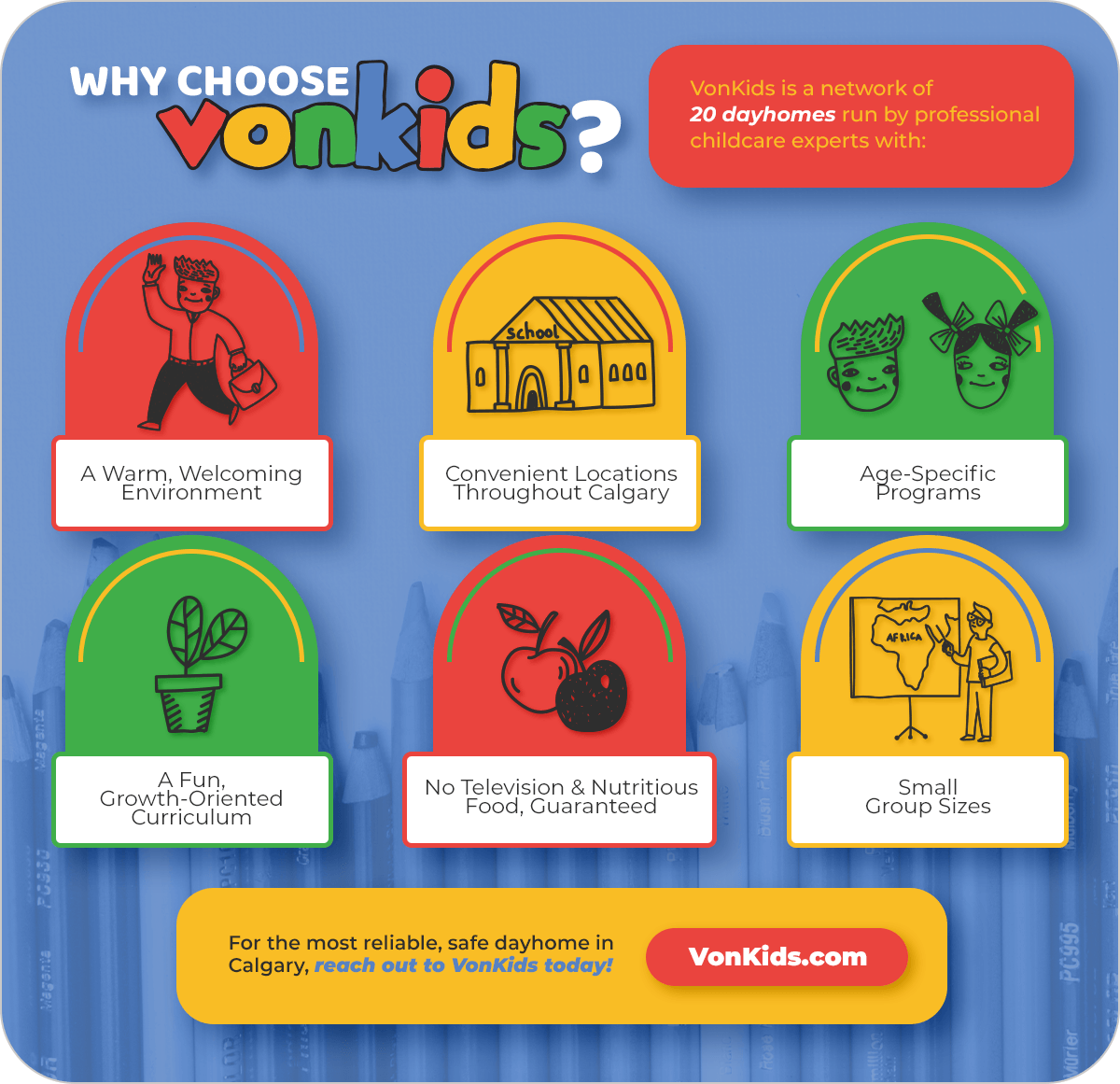 When it comes to quality child care, most people believe that big-name daycares are the way to go. While most do a good job of keeping your children entertained in a safe and fun way, most generic daycares don't do much to help your kids learn and grow in a way that will help them throughout their lives. That's where VonKids comes in to break the mold. Not only do we offer excellent child care in Calgary and the surrounding areas, but we help kids learn through carefully selected curriculums that are designed to further child development. Keep scrolling to learn all about VonKids dayhomes in Calgary, the benefits of a dayhome over a daycare, and even learn about what your kids will be doing at our home daycares through the VonKids curriculum.