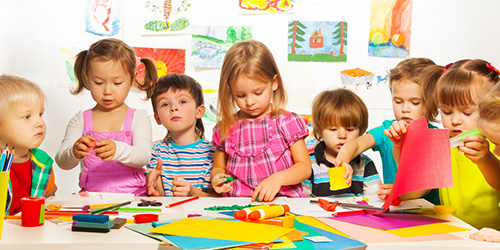 Ready for world-class childcare services in Cooperfield and the surrounding areas? Vonkids offers premier dayhome and childcare services in Southeastern Calgary, giving parents and kids an alternative to traditional daycares. Here at Vonkids dayhome programs, your children will learn and grow, all the while playing fun and entertaining games that get them up and moving. You won't find any screens at any of our Calgary dayhomes, meaning your children will receive a quality education without distracting televisions, computers, or tablets getting in the way. You also won't find Vonkids dayhome locations online, helping to protect our caregivers' anonymity as well as your children's wellbeing. We look forward to serving the communities of:
Mahogany
Copperfield
Inverness
McKenzie Town / McKenzie Lake
New Brighton
Mountain Park
Douglasdale
Our childcare curriculum is designed to help your children learn important life skills, like motor skills, interpersonal skills, and how to build lasting and healthy relationships. As your children get older, we'll help teach them other important life skills, such as math, reading, writing, and more. We have dayhomes for toddlers, preschoolers, and grade schoolers, all designed to keep your children happy and learning in a fun, safe environment. With regular inspections and a high level of security, Vonkids is the premier dayhome program in Calgary. Vonkids also provides nutritious meals that can be tailored to fit any diet.
We're expanding into southeastern Calgary as well, and we can expand into any part of the city simply based on a compiled waitlist. Is VonKids the right choice for your children? Contact us online or by phone today for more information or to get started registering!
auburn bay cranston seton deep se