Our CHILDCARE Locations
Schedule a Tour at One of Our Calgary Childcare Facilities Today
Get World-Class Childcare Services Today
VonKids offers expert childcare across Calgary. Whatever part of Calgary you are in, you will find one of our facilities in your neighborhood. Contact VonKids now to learn more about our exceptional daycare services.
See the map below for a complete list of our locations.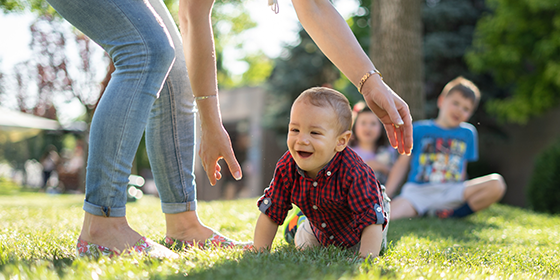 Our Childcare Locations
Quality childcare doesn't need to break the bank. VonKids offers affordable childcare in Calgary for kids of all ages. We provide a healthy, fun environment where your kids can learn, play, and grow through our carefully crafted curriculums. We designed our programs to facilitate your child's personal growth.
VonKids is your best choice for daycares in Calgary Because we provide childcare at a more affordable rate than other daycare centers. Unlike other companies, VonKids keeps group sizes small — ultimately meaning more attentive, careful, and home-like childcare.
Our team of childcare providers work hard to provide a safe environment that supports your children's development. We understand that children are the future and know that our efforts will help them succeed at becoming better learners and happier people. That's why we balance group learning and activities with close, one-on-one support.
Each of our locations offer:
A superb curriculum
World-class child development programs, including speaking practice, consistent and loving care, and second-language integration.
High standards of security and attentiveness.
We have many locations in Calgary, with one likely already near your neighborhood. To find out which one of our dayhomes is closest to you, check out the map below. We look forward to helping your kids become happier, feel loved, feel respected, learn to respect themselves, and help cultivate within them a life-long love of learning. Register now to book a tour of one of our facilities today!
We're expanding into southeastern Calgary as well, and we can expand into any part of the city simply based on a compiled waitlist. Is VonKids the right choice for your children? Contact us online or by phone today for more information or to get started registering!