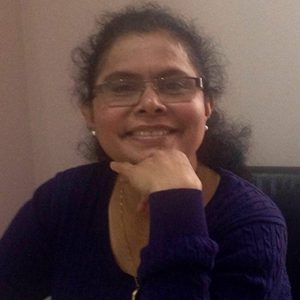 Margaret is from India. She likes playing badminton, volleyball, and cricket. During her time off she loves to swim or go for a bike ride. She loves watching Indian dramas and Bollywood movies.
She speaks fluent Hindi and English and she has worked with VonKids as a Sub-Director for over 2 years. She received all of her education in India where she attended Mangalore University and graduated in 1985 with a Masters of Arts in Sociology.
Margaret has worked with children as a teacher at elementary, high school, and university level. Throughout her life she has dedicated her time to taking care of children and has loved every minute of it. Being a mother of two girls has given her the essential skills to fulfill her duties as a childcare worker. Margaret is dedicated to the social and emotional development of each child and makes it her goal to ensure that each child receives the best care and love that they deserve.