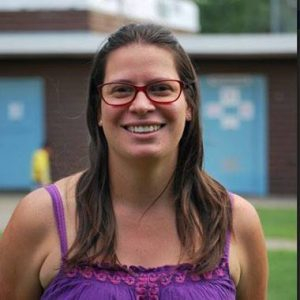 Gabriela is from Costa Rica and loves spending time with her daughter. She likes going for walks in the park, going to the movies, reading a good book, crochet and making sand castles.
Gaby loves children and being a part of their growth and learning from them.
She is fluent in Spanish and English and studied special needs, sign language and HCA. She believes that her biggest education comes from life experience as she has been working with kids for over 20 years.
She has a high level of patience with immense love and compassion for children. A deep understanding of children's need for social, physical and intellectual growth.
Gaby is efficient in offering a safe environment for children and is very familiar with nutrition and hygiene for children